An American Reporter in China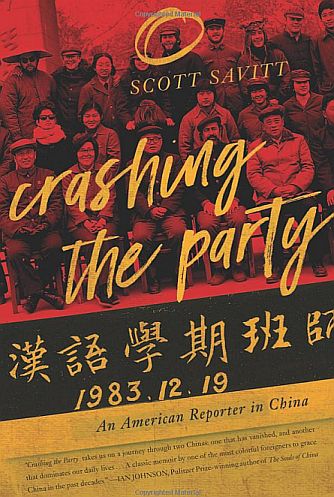 "I close my eyes and replay scenes from the prison films I've been obsessed with since childhood: The Bridge on the River Kwai, Papillon, The Deer Hunter, Apocalypse Now. I imagine my heroes William Holden, Steve McQueen, Robert De Niro, and Martin Sheen patiently enduring prison waiting for an opportunity to escape. But there's no escape from this hellhole. They'll never let me out of this cage unshackled."
- Scott Savitt

Scott talks about "Crashing the Party
Praise for "Crashing the Party"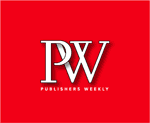 Publisher's Weekly Review: Crashing the Party: An American Reporter in China
"In this page-turning debut, Savitt, the New York Times in-house Chinese-English translator, relates his experiences in China...Savitt is a smart, thrilling memoirist, but his book is not just a narrative roller-coaster ride: readers will receive a new understanding of what has happened in China over the past 30 years, from someone who stood shoulder to shoulder with students asking for a better country."


Listed on National Geographic "Best Travel Books" for Fall of 2016
"Scott Savitt was the youngest accredited foreign correspondent in China at 25 years old, navigating the backstreets of Beijing on his red motorcycle to document the bloody occupation of Tiananmen Square in 1989. After starting the first English-language newspaper in China, Savitt was eventually arrested and thrown into solitary confinement."


Vice Media's November Best Books, Music & Movies
"Savitt provides a frontline view of student protests, government crackdowns, and the Tiananmen Square massacre, which he navigates on motorbike, documenting the wall of tanks and splintered bodies in stark, bloody terms. And though he variously frets about the state of his love life and enjoys career successes, his own emotions generally take a backseat to the turmoil around him, even as we see him wracked with guilt over the disappearance and alleged suicide of a colleague turned lover or struggling with the loss of a high school girlfriend."
—KIM KELLY
More Praise
"An energetic memoir that captures the collision between an open-hearted iconoclast and a free-market totalitarian state."
—Kirkus

"A fascinating look at China's recent tumultuous past."
—Booklist

"Scott Savitt has immersed himself in China's history and culture, enriching his story with hard-earned wisdom and insights. He takes us on an exciting ride through his 18 years in China–from the country's first opening to American students and then on to Tiananmen and his solitary confinement in a Chinese jail. This book should appeal both to those who know China well and those who are just discovering it."
—Dan Southerland, Executive Editor at Radio Free Asia and Washington Post Beijing bureau chief 1986-1990
---